Solution Tires Auto Care Centre in Tamarac, Florida has gone above and beyond to provide our customers with the latest technologies in car and truck care. We provide a reliable and trustworthy auto mechanic.
Solution Tires Inc. knows that a primary concern for consumers is to find a reputable repair business that performs quality work and at a fair price. We offer nationally warrantied parts with expert, friendly service so you can be confident in your vehicle's safety and performance.
Our ASE certified mechanics have gone the extra mile to provide the latest technologies in car & truck care, along with all the tried-and-true methods that more than 10 years of experience have taught us.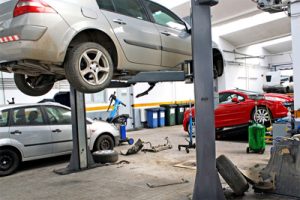 Auto Care Centre in Tamarac
We provide the right solutions to your automotive problems. It is our aim to be your first choice for Car Repairs, Servicing and other service, by providing you with the very best customer experience with the additional reassurance of our 100% satisfaction, or your money back guarantee, so we always try to keep our customer satisfied!
From inspections to transmission repairs we offer all manner of auto care services. Our goal is to get you back on the road again as quickly as possible.
Regular service and maintenance
Tire rotation and Balancing
Brake work
Air conditioning service and repair
Inspections and many more
Request an estimate and book an appointment at Solution Tires Auto Care Centre today.

Call us Today!
Solution Tire »