Your engine oil should be checked and changed regularly and according to the manufacturers specifications. When changing oil it is always best to use brands which are suited to the type of engine concerned to avoid losing the vehicle manufacturer's warranty coverage.
Different motor oils affect your vehicle's performance, so it's important to choose the right one for your vehicle. We recommend changing your oil at the beginning of each new driving season. Our professionals have time and again serviced cars that have started to suffer because of careless oil changes.
We're ready to walk you through your oil change options, address any foreseen issues, and get you back on the road as swiftly and efficiently as possible.
Oil Change Services in Parkland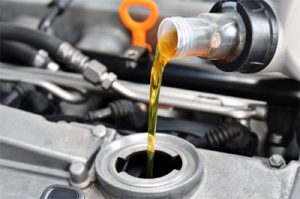 If it's time for you to consider an oil change, trust your car to professionals who place as much care in oil changes as they do in engine replacements. At Solution Tires Inc., that's exactly the kind of thorough and detail-oriented service we provide to every customer who comes to our shops.
Regularly changing the oil and replacing the filter will automatically extend the life of your engine and keep it running smoothly. So always keep an eye on your vehicle mileage and check the engine oil level as applicable.
With a Solution Tires Inc. oil change services in Parkland, you have access to:
The highest-quality fluids and filters on the market
Our clean, comfortable lobby
Our free shuttle service
Our courtesy inspection to check the health of your vehicle
Solution Tire »